George Street Cycle Squad/Savage's Bike Shop bike/Fund-raiser
Odell Park on a Lark
August 19th, 8am – 2pm
This year Kelly Murray and I are going to ride 100k (and 2100m of climbing!) around Odell Park to benefit the George Street Cycle Squad. What can you do to help?
If you have a bike in relatively good working order, please take it Savages Bicycle Shop on King Street and drop it off! They have generously agreed to give them a quick tune up and hand them on!
If you'd like to donate money, please wait until Monday, August 22 and go to the George Street Middle School link to donate (I'll remind you!)
Show up on THIS Friday, August 19th, 8am – 2pm at Odell Park to cheer us on, do a lap or two, or drop off sweets! We love cookies!
---
A few years ago, at the urging of a few committed students, I helped start the George Street Cycle Squad. Since then it has grown into a series of group rides, education around bicycle safety and maintenance, and of course getting kids onto bikes! As such, my pals and I do a heinous fundraising ride each year to increase awareness and receive donations of bikes and funds to keep kids moving!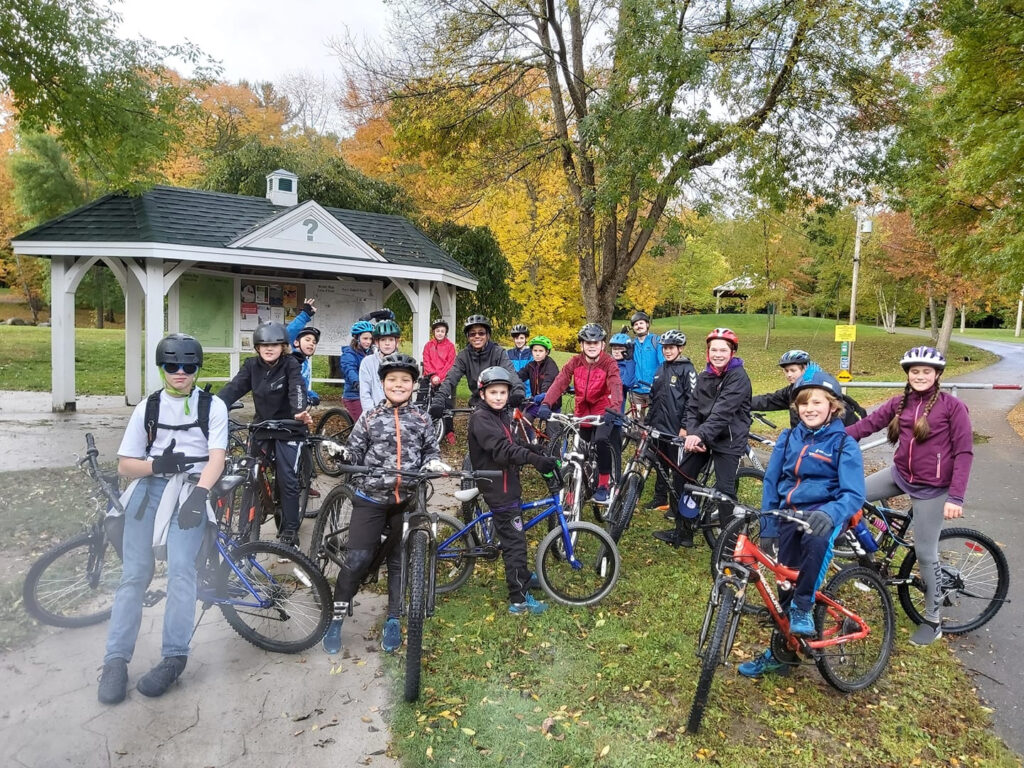 Community support for our fundraisers has been overwhelming in keeping kids rolling!
Thank you for your support!